This master topic aims to help everyone to find
Wordscape game answers
. The game is a fantastic crossword puzzle game for smartphones and Tablets. It provides you a handful of letters that you have to use to find the words needed in the level. After the first pack of levels, you will be introduced to the idea of Bonus Words. Not all word games give the opportunity of
bonus words ( crosswords, for instance )
.
And that's where we are different from others!
We provide a lot of bonus words discovered either by our dear readers or us.
Wordscapes Game Answers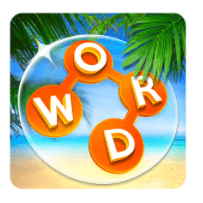 What will you Get Wind of when using this Wordscapes guide?
Placement of the words ( with screenshot ) in the crossword.
A bunch of Bonus Words for many levels.
A Bullet List of all the valid words that you may read as it sweets you.
Yes, we will provide the best guide available on the internet with many Bonus Words and Screenshots for many levels that may help you quickly find your answers.
Hereafter the list :
Wordscapes Daily Puzzle:
Super addicted players can play more with daily challenges. To get some support, you just have to visit this topic: the answers for Wordscapes daily puzzles.
GamePlay: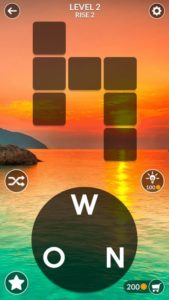 Wordscapes follow the pattern of games like Word Crossy and Word Cookies, where it provides a swipeable wheel of letters and a blank crossword pattern to fill in with them. What made Wordscapes different is that every level is handmade, excluding every possible weird word.
There are no annoying ads that can irritate the pleasure of playing this game.
About Wordscapes master levels :
After finishing Level 6K, Many players unlocked master levels! I have to mention that these levels are randomly generated from already solved levels, so we will not cover them. It is impossible.
Conclusion:
Peoplefun doesn't use the standard dictionary but their own words selection, with a lot of Bonus Words to help players earning additional coins. You can find the hidden words by shuffling letters. Don't use the hint button first; take your time and think calmly because all terms could be found quickly.
If you follow our guide, you will have a good list of bonus words in each level, and if you find additional ones, please share them with us, it will help other players.
Feel free to comment on this topic if you have any suggestions.
Regards,
Michael