This master topic aims to help everyone to find Wordscapes answers. The game is a fantastic crossword puzzle game for smartphones and Tablets. It provides you a handful of letters that you have to use in order to find the words needed in a given level. After the first pack of levels, you will be introduced to the idea of Bonus Words so we are providing a lot of bonus words discovered in this crossword puzzle either by our dear readers or us..
Wordscapes Answers with Bonus Words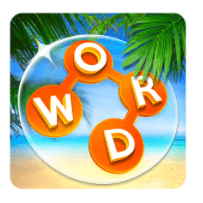 What will you discover when using this Wordscapes answers dedicated topic ?
Placement of the words ( with screenshot ) in the crossword.
A bunch of Bonus Words for many levels.
A Bullet List of all the valid words that you may read as it sweets you.
Yes, we are providing here the best guide available on the internet with many Bonus Words and Screenshots to show you how to form words for many levels and this could be excellent visual aid that can incredibly be helpful to help you forming words.
Hereafter the list of answers :
Wordscapes Daily Puzzle Answers:
Wordscape's app also provides daily puzzles. So, there'll be no pauses. Super addicted players can immerse themselves in the daily puzzles, becoming a part of their daily life. With the available letters, they can play more and get some support for this game mode to catch the butterflies. All you have to do is visit this topic: Wordscapes Daily Puzzle Answers.
How to Play Wordscapes: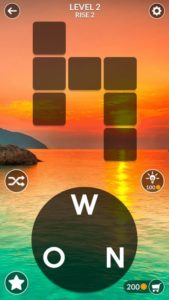 Wordscapes have the same pattern of other word games ( like Word connect and Word Cookies ), where it provides a swipeable wheel of available letters and a blank crossword pattern to fill in with them. If you're stuck, don't forget to use the shuffle button to get a fresh perspective on your letters. What makes Wordscapes different is that every level is handmade, excluding every possible weird word. There are no annoying ads that can irritate the pleasure of playing this game, letting you earn your extra coins in peace.
Peoplefun doesn't use the standard dictionary but their own words selection, with a lot of Bonus Words to help players earn coins. You can find the hidden words by shuffling letters using the shuffle button. Don't use the hint button first; take your time and think calmly because all terms could be found quickly. The extra coins you earn can be used to gain additional advantages in the game.
Start the game:
The first step to engage in Wordscapes is to get the game. It is available for download on the Playstore and iOS.
As soon as you open the game, you're greeted by a charming landscape. Click on 'play' and let your Wordscapes adventure begin.
Like every word games, the solving mechanics are quite simple, although it does require a bit of strategic thinking. A wheel of letters is presented, and your task is to form words from these letters. Once you have created the words, you then place them on a crossword-like grid,
Here's a step-by-step guide to playing Wordscapes:
Launch the Wordscapes app.
Click on the level number in the center of your screen. You'll notice the screen is split into two main parts: the crossword-like board on the top and the tray with letters to swipe at the bottom.
Form words by swiping between the letters. These words must have at least three letters. If the word fits the puzzle, it will be placed accordingly. If it's a valid word but not part of the puzzle, it's considered a bonus word. And remember, wordscapes bonus words earn you extra coins.
If you're stuck, use the Shuffle button.
If you're still stuck, power-ups like Lightbulb or Bullseye can be helpful.
Use coins to purchase more power-ups or hints when you're completely stuck.
The level is considered complete when you have found all the Wordscapes puzzle answers and completely filled the puzzle.
Remember, all the words are there, hidden among the random letters. It's up to you to find them and solve the puzzle. You can also get all the wordscapes answers for any level you need starting from this topic.
Wordscapes Tips and Tricks:
Our Answers archive can be an invaluable tool if you're trying to tackle a particularly difficult level. Every single answer (Board + Bonus) for any Wordscapes Level, any pack, and any group can be found there.
But before you rush to our full Wordscapes cheats list, consider trying to master the gameplay tricks on your own. There's something especially satisfying about overcoming a challenge on your own.
Here are a few Wordscapes strategies that even seasoned players might overlook:
Try the longest word first: Just like a crossword puzzle, the longer a word is, the more likely it is to intersect with other words. If you're lucky, you might be able to solve an entire puzzle in a single move.
Start with the easy words: While some players prefer to start with the longest word, it can be beneficial to solve the easier words that are immediately apparent. These can provide clues for harder words later on.
Don't forget about singular and plural forms: If a singular word doesn't work, try its plural form. If a plural word doesn't work, try its singular form. This simple trick can significantly increase your score.
Take your time: There's no time limit in Wordscapes, so if you're struggling with a word, it can be helpful to take a break. You might find that the word comes to you naturally when you return to the game.
Shuffle the letters: If you're feeling stuck, shuffling the letters can give you a fresh perspective and help you find new words.
Finally, don't forget about the power-ups and team features in Wordscapes. These can be game-changers when you're trying to beat a tough level or compete in a tournament. Enjoy the game!
About Wordscapes master levels :
After finishing Level 6K, you can continue to play wordscapes like many players who unlocked master levels ! I have to mention that these levels are randomly generated from already solved levels, so we will not cover them. It is impossible.
Getting Coins in Wordscapes
In Wordscapes, coins are a valuable resource that can help you buy power-ups or hints when you're stuck on a puzzle. There are several ways to accumulate these coins as you play the game:
Bonus Words: These are valid words that you form with the letters provided, but they aren't part of the puzzle. For every bonus word you find, you earn extra coins.
Daily Puzzles: Wordscapes offers daily puzzles that can earn you more coins if you manage to solve them. Make sure to play these puzzles every day to maximize your coin earnings.
Tournaments: Participating in Wordscapes tournaments is another way to accumulate coins. The more words you find during the tournament, the higher your overall score, and the more coins you'll earn.
In-app purchases: If you're in need of coins immediately, you can always purchase them directly through the game's in-app purchases.
Additional tips :
1. To get a one time free coins, you can integrate your Wordscapes game with your Facebook account, you can take the benefits of these free coins. They can be utilized to unlock additional items or to purchase hints that assist you in making progress in the game.
2.Collect Daily Bonus : Log in a daily way to get rewards you can use when playing. Surprise awaits you upon arrival. You receive three box surprises. choose whichever one you want to get these coins.
3.Another good possibility to get additional coins is to watch rewarding videos ( +25 coins )
4.Challenge word is the word found randomly in some levels. It is located beside the crossword, finding it Gives you additional coins.
Remember, coins can be the key to getting past a challenging level, so always keep an eye out for opportunities to earn more. Happy gaming!
Engaging in Wordscapes Tournaments:
Wordscapes pits you against many players in Individual Star Tournaments, while Team involve collective competition. These contests typically take place from Friday evening to Sunday evening every weekend, with tournament icons appearing on the main screen's left side upon eligibility.
The common objective in both scenarios is to accumulate as many stars as possible. Every word you find in a regular level earns you a star, including bonus words, excluding those from the Wordscapes daily puzzle. The players and teams amassing the most stars by the competition's end get rewarded with awards such as coins and crowns.
Teams ranking at the peak of the leaderboard will earn rewards upon the Team Tournament's conclusion. The team tournament's prize is divided amongst the 50 team members, with coins and crown coins included in the prize pool.
FAQ Section
Q: How to get rid of the fox on Wordscapes?
A: The fox in Wordscapes is part of the game's aesthetics and doesn't affect gameplay. If you don't like it, switch to another one from wildlife section. If you feed it regularly like a "tamagoshi" then you will get some bonus.
Q: Wordscapes, how to level up animals?
A: To level up animals in Wordscapes, just feed them up by a simple click.
Q: What level do 7 letter words start in Wordscapes?
A: There are no levels with 7-letter words as the grid would be too large for the screen. The game mainly consists of 3 to 6-letter words.
Q: What to play after Wordscapes?
A: If you enjoyed Wordscapes and are looking for a similar challenge, you might want to try "Crostic". It's a crossword puzzle game where you're given an incomplete grid and clues, and you have to figure out the words that fit.
Conclusion:
In utilizing our Wordscapes cheat & guide, you'll be able to create words more effectively and boost your brilliance score significantly. By mastering the technique of finding bonus words in each level, your gameplay experience in all the Wordscapes challenges, including daily puzzles and even the most complex crossword puzzles, will be greatly enriched. If you happen to discover any additional bonus words, sharing them with us would be much appreciated as it will be beneficial for other players. We encourage your feedback on this topic, especially if you have any valuable suggestions.
Kind Regards,
Michael