This topic will contains Wordscapes answers, cheats and solutions for the game developed by People Fun, it's available for ios and android devices.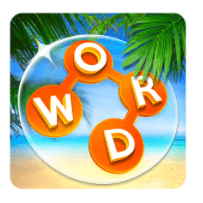 What are the Answers of Wordscapes?
Wordscapes answers are all the words to find from the available letters in the game. These words must be valid in the English dictionary. The length can be from three up to eight letters. We can distinguish valid words from bonus words. For a given level, and only when all the answers are found, the player can go to the next level.
Find here the answers for Wordscapes daily puzzles.
What you will Get Wind of when using this Wordscapes guide?
Placement of the words ( with screenshot ) in the crossword.
A bunch of Bonus Words for many levels.
A Bullet List of all the valid words that you may read as it sweets you.
Yes, in fact we will provide the best guide available in internet with many Bonus Words and Screenshots for many levels that may help you quickly find your answers. Here after the list :
About Wordscapes master levels :
After finishing Level 6K. Many players unlocked master levels ! I have to mention that these levels are random generated from already solved levels so we will not cover them. It is impossible.
What is the number of levels of Wordscapes ? :
I had to answer to this question Many times : "How many levels are in wordscapes ?". And to be defintely clear, the answer is "6000". All the levels that may be seen after this one are not additional levels.
Feel free to comment this topic if you have any suggestion.
Regards,
Michael