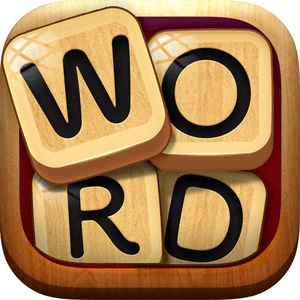 Key points :
All available levels are solved.
You can from here navigate to intermediate topics then to the levels.
Baking your brain on Word Connect hint? Our Answers will be the guide you need in order to win. Zentertain has developed Word connect.
The game is a great resort for Word Gamers as it and it improves their concentration, increases their attention spans and enhances their Cognitive Skills. We have fixed all words and achieved this step. This Level is fully completed so you can count on this topic to do so.
We have achieved a great step in this game as we have completely fixed all words. As matter of fact, you can rely on this topic to reach the end of the game.
I will offer you some hints in addition to the answers at the end of this topic so keep reading and stay tune.
You can also find the complete list of all levels of the game by following this topic:
Word Connect Answers ( updated )
The Answers List :
How to ask help from friends ( how to send messages ) :
The game word connect, like many others, allows us to ask help from friends. It is really easy to do and very helpful for those who are missing some coins.
Before showing you how to do it, I want just to show you the pop-up message that we see at the beginning of the game ( many of you in advanced levels forget about it ! )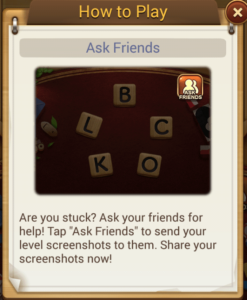 That means that you are able to send a message to a friend which contains a screenshot with actual status!
How to do it ?
Don't panic,
There are three easy three steps ..
1.Click on the icon "Ask Friend" at the middle right of the screen.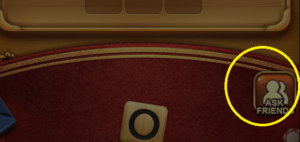 2. A "share with" dialog will open at the bottom of the screen. The dialog box will show you all the available messaging apps in your device. In my case, I will use "Gmail". You just have to click on one of them.

3. Word Connect game will take a screenshot ( itself ) and will prepare a pre-written message with some "advertising message" that you can delete or change to write a friendly one. The most interesting part of this message is the screenshot that you should keep !
You just have to select the friend or insert his e-mail adress and push send. The message will be recieved immediately by your friend and that's it.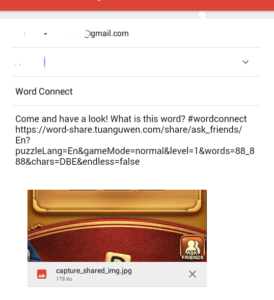 That's it ! Your friend will answer you via the same messaging app !
Take Profit from Flash Sales:
The developer is really a special one, in addition to new levels added on regular bases, he usually offers many discounts, it can come with holidays events or even willingly !
For exemple, at the moment when I'm writing these lines, he added a new discount on purchases. When you open the game, you will receive this message :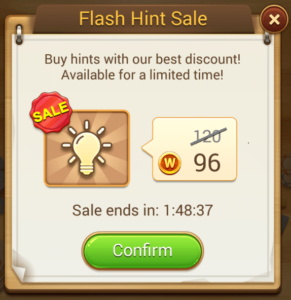 This message means that if you want to use hints, in next 2 hours the cost will be 96 inspite of 120, that's a -20% of coins savings ! Unfortunately, it is active for a limited time. Hopefully, you will log just when you will play…
Push Confirm and start to take benefit of this kind of free discount !
Word Connect Download :
Following these links, you can download this game from :
Before to download the game, you should keep in mind that the game is full of ads, popping up and at the bottom of the game screen. The game like others allows you to perform some purchases, and happily, all of them will suppress disturbing ads from the game !
So do it once at least :
You will play without ads
You will contribute to the developer's benefits.
Hints :
If you are not able to do it because your wallet is empty, but you still want ads to disappear, so you just have to just turn-off internet. You will still be able to play but without ads.

Wait before doing purchases, discount events are regular !
Word Connect Original ( and additionnal themes ):
If you are playing since many weeks the game, you will feel somehow bored with similar eyesight from a level to another.
The developer prepared for us some derivative ones, that I would share with you :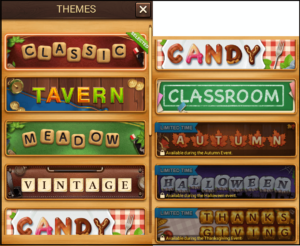 Some of them are available all the time, but are are unlocked just on events :
Classic : Looks like a poker table, its the default one.
Tavern : With a candle, an old mail and letters that appears with corners.
Meadow : My preffered one with grass green board.
Vintage : With leather and a feather, yes it could be !
Candy : Candy letters, and classic tablecloth.
Classroom : Blackboard and letters written with chalk. ( I don't like it at all ).
So definitely, I choose this one :
Actually, it is set as my default for my board !
*Recommandation :
.
Feel free to comment this topic if you have any doubt or suggestion .
Thank you