Nyt Connections August 8 2023 Answers , is a new word game from The New York Times that has quickly become a favorite among puzzle lovers. The goal of Nyt Connections #58 is to find four groups of four words that share a common thread. So Players must select four items and tap 'Submit' to check if their guess is correct. The game has four difficulty levels, and each group is given a color which will reveal as you solve.
Connections is a challenging but rewarding game that tests your vocabulary and problem-solving skills. It's also a lot of fun, and it's sure to keep you entertained for hours on end.
In this guide, I will provide you with some tips and strategies for solving  Connections NYT  . I will also walk you through the solution to some sample puzzles, so you can see how the different strategies work in practice.
Nyt Connections August 7 2023 Answers: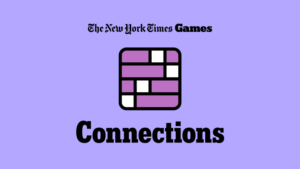 The Answers For Connections NYT August 8 2023 is :