You can find here the answers of Words of Wonders for all levels, this amazing and attractive android and ios ( for iPhone and iPad ) word game developed by FUGO Games , a good puzzle for all Word gamers, it helps our brain and trains our neurons. We have fixed all words and achieved this step. This Level is fully completed so you can count on this topic to do so. The Game is known also as "WOW Game".
Words of Wonders Answers
Test your vocabulary!
Find the hidden words!
Discover Wonders!
Become a master!

Words Of Wonders will test your vocabulary as you discover the wonders filled with challenging levels. Begin your journey with the first wonder and climb your way up to reach the final wonder. Each wonder and level will get progressively harder and will be unique, thanks to the game's rich word database. Connect the letters without lifting your finger, find the hidden words on the board!

Enjoy a simple and beautiful game design!
A variety of level designs will give you more fun during the play!

Words Of Wonders is the top rated word game from the makers of Wordz.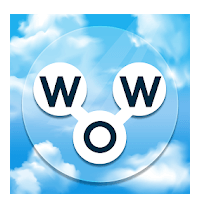 Daily Puzzles: NEW !!!
EGYPT:
France:
CHILE:
SPAIN:
TURKEY:
JAPAN:
RUSSIA:
NORWAY:
GERMANY:
ITALY:
CHINA:
INDIA:
BRAZIL:
USA:
SOUTH AFRICA:
SWEDEN:
AUSTRALIA:
SOUTH KOREA:
TAIWAN:
SWITZERLAND:
PORTUGAL:
POLAND:
GREECE:
ARGENTINA:
MALTA:
MEXICO:
ENGLAND:
FINLAND:
COLOMBIA:
ROMANIA:
NETHERLANDS:
KAZAKHSTAN:
NEW ZEALAND:
ICELAND:
NEPAL:
THAILAND:
CUBA:
LUXEMBOURG:
BELIGUM:
NORTH MACEDONIA:
PERU:
BAHRAIN:
AUSTRIA:
MOROCCO :
PHILIPPINES:
SCOTLAND:
CANADA:
MADAGASCAR:
JORDAN:
IRELAND:
MALDIVES:
QATAR:
VENEZUELA:
UZBEKISTAN:
PANAMA:
CROATIA:
GUATEMALA:
DOMINICAN REPUBLIC:
I hope that you have finished or in a good way to finish the game.
Don't hesitate to put a comment if any question.
Thank you
Michael