Once the day of WOW Daily October 9is closed. The challenge of the following day appears. We've created this topic to help you find the words you may miss for : WOW Daily Puzzle October 10. The grid of the day is not so difficult, I resolved it quickly and I will share it with you. As a reminder, the game developed by FUGO is one of the best games of reflection. It is really well designed and offers a nice user experience with such beautiful graphics and animations during the game. Despite the difficulty of the game, you will enjoy it. We covered all levels of play and daily challenges.
WOW Daily Puzzle October 10: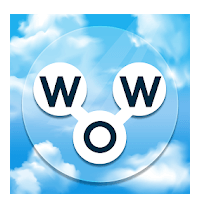 Here are the answers of the daily challenge :10 October :
HORMONE
HERON
HONOR
HERO
HOME
HORN
MOON
MORE
NORM
HEN
ONEH
Bonus :
EON, HEM, HER, HERM, HERN, HOE, HOMER, HOMO, HON, HONE, MEN, MON, MONO, MOO, MOOR, MOORHEN, MOR, MORN, MORON, NOME, NOR, OMEN, OMER, ONO, OOH, ORE, REM, RHO, ROE, ROOM, ENORM, HOER, HONER, MENO, MOONER, NOM, ROM, ROMEO, ROME
This day is over, so I can show you in the following subject :WOW Daily October 11
If you have suggestions, feel free to comment on this topic.
Thanks for the visit.