This topic will contains full answers and solutions sorted by letters number. It's all about the game Word Link.
Word Link By letter number: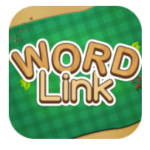 Developper Says :

♥ Simple, easy rules, swipe and connect to win a game!
♥ Explore BONUS words to get additional rewards!
♥ No time limit, adjust your pace at any level
♥ Classic graphics, light music for you!
♥ Play offline! No wifi required
♥ Go back to previous levels anytime, so you can share difficult levels with friends
♥ FREE hints, get tips without fees
♥ 2000+ levels without repeat, be a word master in our training!
♥ Kill time-no pressure no push!

If you are a big fan for word games, don't hesitate to try our game! Very funny and relaxing! We promise to make the most unforgettable game experience for you!
Regards,