You Will find in this topic the answers of Word Craze Level 6, You will have in this game to find the words from the hint in order to fulfill the board and find a final word of the level. The game is new and we decided to cover it because it is a unique kind of crossword puzzle games. We have compiled here all the puzzles we found in this level so you just have to read the answers.
Word Craze Level 6 Answers :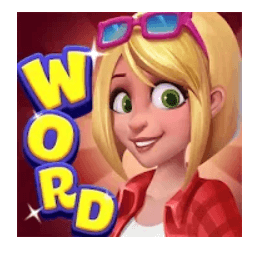 Classic Puzzle :
________ Franklin, one of the founding fathers of America, who appears on the $100 bill : BENJAMIN
What are these fruits? : COCONUTS
Crunchy green vegetable that is often pickled : CUCUMBER
Pair of jewelry worn on the sides of one's head : EARRINGS
We got off on the ____ ____; meaning a relationship started badly : WRONGFOOT
Where students congregate to eat : CAFETERIA
Canine racing breed, and a kind of bus : GREYHOUND
Cross Puzzle :
Instruction to mothers giving birth… or what's the opposite of 1-Down? : PUSH
One way to open a door : PULL
To be a blank _____ is to be in an untarnished state : SLATE
_____ makes waste, so you shouldn't rush : HASTE
What place is this? : LAB
Where have you ____? : BEEN
To rent out : LEASE
This is a dog ___ dog world : EAT
Type of coffee made with espresso and milk : LATTE
Young person between 13 and 19 : TEEN
After finishing this level, you can continue playing without stress by visiting this topic : Word Craze Level 7
If You have any comment, please do not hesitate to use the below form.
Thank You
Michael