You Will find in this topic the answers of Word Craze Level 374, You will have in this game to find the words from the hint in order to fulfill the board and find a final word of the level. The game is new and we decided to cover it because it is a unique kind of crossword puzzle games. We have compiled here all the puzzles we found in this level so you just have to read the answers.
Word Craze Level 374 Answers :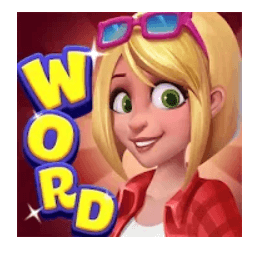 Classic Puzzle :
Talk show featuring Jamie Foxx sitting down with celebrities : OFFSCRIPT
Macaulay Culkin played John Candy's nephew in this late 80s film : UNCLEBUCK
Who is this English poet? : SHAKESPEARE
Half of a globe : HEMISPHERE
A deep love and respect for something : ADORATION
_________ McPhee first appeared on American Idol and had a starring role in Smash : KATHARINE
Phrase; a streak of light seen in the night sky : FALLINGSTAR
Intellectual property consisting of a company's brand imagery; typically marked with a TM : TRADEMARK
Mexican dish; heated tortilla filled with cheese and other ingredients : QUESADILLA
Cross Puzzle :
Kindle, e.g. : EREADER
Quaint sounds of surprise : EEKS
Shepherd of old movies : RINTINTIN
Morales of "The Brink" : ESAI
Japanese radish : DAIKON
Longtime NPR host Diane retiring in 2016 : REHM
To the max : INSPADES
German dessert : EIS
A hundred million decades : EON
Untrustworthy : KNAVISH
TiVo predecessor : VCR
Liquidate : SELLOUT
Reach for the sky! : STICKEMUP
Flynn of film : ROL
___ end : DEAD
Human Genome Project topic : DNA
Studio class for beginners : ARTI
N.Y. Mets' div. : NLE
Southernmost Great Lake : ERIE
Raison d'___: reason for being : ETRE
-i relative : ESE
And how does she–___–feel about you?: "Love Actually" : ORHE
Unnamed woman : HER
River islets : AITS
Road maneuvers, briefly : UIES
Ukraine/Moldova border river : DNIESTER
After finishing this level, you can continue playing without stress by visiting this topic : Word Craze Level 375
If You have any comment, please do not hesitate to use the below form.
Thank You
Michael