You Will find in this topic the answers of Word Craze Level 220, You will have in this game to find the words from the hint in order to fulfill the board and find a final word of the level. The game is new and we decided to cover it because it is a unique kind of crossword puzzle games. We have compiled here all the puzzles we found in this level so you just have to read the answers.
Word Craze Level 220 Answers :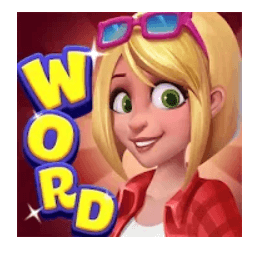 Classic Puzzle :
Darth Vader wanted to turn Luke Skywalker to the ____ ____ : DARKSIDE
Putting your hands together to show your approval of a performance : CLAPPING
What is this low point? : BOTTOM
Large roofless building for sports events and concerts : STADIUM
Connected computers : NETWORK
The first to explore a land or invent a technology : PIONEER
What is this term related to sight? : OCULAR
Soldiers who shoot from long distances : SNIPERS
Walking on a tightrope requires a good sense of this : BALANCE
Ocean off the east coast of US : ATLANTIC
Finders _______, losers weepers : KEEPERS
Cross Puzzle :
Sailing hazards : REEFS
Doesn't pay immediately : RUNSATAB
Number of sides on a hexagon : SIX
Index entries : KEYWORDS
Tennis troublemaker : ILIE
Shortcut alternative : LONGWAY
About 90% of people have one : INNIE
Former Prussian province : SAXONY
Valley of the Dolls author : SUSANN
Hitchcock film, for short : NNW
Gore and Pacino, for two : ALS
Currency exchange premium : AGIO
1930s-'40s mystery film scene stealer : ASTA
Pick up, in a way : ANSWER
Like the rarer blood types, typically: Abbr. : NEG
___ profit: make money : NETA
Icy Hot competitor : BENGAY
After finishing this level, you can continue playing without stress by visiting this topic : Word Craze Level 221
If You have any comment, please do not hesitate to use the below form.
Thank You
Michael