Hi There,
Our team did something more than just playing the game. They have solved all the available levels of Tricky Words in all its available mode. Some from the levels they have played are really simply but others needed some efforts and experience to be solved. And, before getting into the answers, you need to know that some words are really hard so don't bother into trying to solve them without help. We are here to support for these special cases until the end of the game.
Okey, now, if you should, of course, finish a level, but can't. Make sure you are reading this topic, its all done to make you happy at the end.
Tricky Words Answers: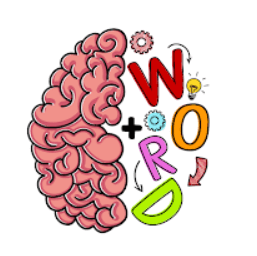 No need to mention that you should keep this topic in the pocket as it may help at every moment while playing the game.
Table of Contents :
Let's go through the list of available levels answers by challenge mode:
Tricky Words Classic Answers:
This is the main challenge in the game, it have 5 guess modes : Tricky word where you have some letters and a picture that forms a word, a Riddle to solve, a movie to find, a country to reveal or a brand to put in the answer. All you have to do is to concenrate through the elements provided to find the answer.
Tricky Words Hard Challenge Answers:
This challenge is according to the developer's opinion, trust me it is not !
Tricky Words Extreme Challenge Answers:
This is a frustrustrating challenge mode, it's really tricky and the hints are not so clear to understand. Good Luck for those who are trying to solve them.
Tricky Words Dingbats Challenge Answers:
A dingbat to solve, means you have to be aware. A good cup of coffee can help you progress in this game mode.
Tricky Words Word Petal Challenge Answers:
Well, it took too much time to understand what is meant by this mode, but once I understand it, I realised that I can solve those 40 levels quickly.
Tricky Words Animal Challenge Answers:
One of the easiest challenges in this game is to find the animal names from the emoji and some letters.
Tricky Words Girl Names Challenge Answers:
Some names are easy to find some are really tricky.
Tricky Words Boy Names Challenge Answers:
Keep in mind that every name have a meaning.
Tricky Words Fruit & Veggie Challenge Answers:
There is a wide variety of Fruits et vegetables and those are only 20 levels. So try to find out which one is hidden in the picture.
Tricky Words Car Brands Challenge Answers:
Logos and car models are well-known. The car brands here are usually easy to find.
Tricky Words Flowers Challenge Answers:
Match the letters with the name of the object in the image and you will find it easily.
Tricky Words Daily Challenge Answers:
This mode have 30 days of Emoji Puzzles challenge. Everyday, you can play once, start by playing this mode first tpo reset time countdown for next day's puzzle.
If you have any suggestion, please feel free to comment this topic.
Thank you
Michael