After solving Chapter 19 PP crossword, We will provide you cheat for PP Crossword Chapter 20 answers, this game was developed by AppyNation Ltd. the famous developer known in word puzzle game.
The game has 36 Chapters, each one contains many crosswords built with pictures. Many answers are easy to find but everybody could stuck in one or another pic.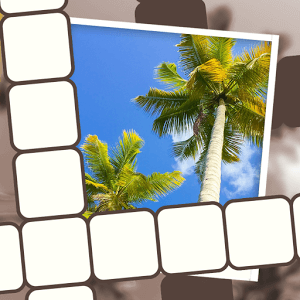 Game Features :

Crosswords with a twist!
Hundreds of puzzles – with more to come!
Instant hints – get a little help when you need it
Connect to Facebook to carry on playing on your other devices
Play every day!

Enjoy a new crossword game where every clue is a unique picture!
You can check this post for another chapter :
PP Crossword Chapter 20
#286: CROSSWORD; POSTITNOTE; CDCASE; PIZZABOX; DEAL; COASTER; FLOORTILES; MEAL; QRCODE
Complete The Category : Square Things
#287: KRYPTONITE; COMIC; MANOFSTEEL; METROPOLIS; JOURNALIST; CAPE; FLYING; XRAYVISION; UNDERWEAR
Complete The Category : Superman
#288: HANDS; ELBOWS; LEGS; ANKLES; LUNGS; NOSTRILS; KIDNEYS; CHEEKS; EARLOBES
Complete The Category : Body Pairs
#289: CASINO; GUNBARREL; MONEYPENNY; GADGETS; SPY; TUXEDO; STUNTS; MARTINI
Complete The Category : James Bond
#290: KETCHUP; MAPLE; RAMBUTAN; LIPSTICK; PHONEBOX; HOLLYBERRIES; FERRARI; CARPET; BEET
Complete The Category : Red
#291: TOADSTOOL; GOLDCOINS; PIPES; MUSHROOM; PRINCESS; PLUMBER; ITALIAN; FLAGPOLE
Complete The Category : Super Mario
#292: MOUNTFUJI; BENTO; SAKE; PAGODA; EDAMAME; TERIYAKI; GREENTEA; MISOSOUP; SUMO; KIMONO
Complete The Category : All things Japanese
#293: TURNTABLE; CHAPATI; MARBLE; SINKHOLE; POTHOLE; STRINGBALL; FULLMOON; BAGEL; PANCAKES
Complete The Category : Round Things
#294: PIPE; HOUND; BOOKS; BAKERSTREET; WATERFALL; VIOLIN; DEERSTALKER; MOVIES; MAGNIFIER
Complete The Category : Sherlock Holmes
#295: FIELD; TEA; GUACOMOLE; SALSAVERDE; JADE; ENERGY; LEAF; MALACHITE; SHOOTS
Complete The Category : Green
#296: GIFTS; BEARD; STOCKING; NORTHPOLE; REINDEER; SACK; REDSUIT; SLEIGH; JINGLEBELLS
Complete The Category : Santa Claus
#297: PERFUME; CROISSANTS; CHAMPAGNE; GITE; BAGUETTE; BRIE; GARLIC; BERET; SNAILS; MIME
Complete The Category : All things French
#298: BOWANDARROW; STOCKINGS; QUIVER; CASTLE; MAIDMARION; MERRYMEN; SHERIFF; FOREST
Complete The Category : Robin Hood
#299: WHEAT; COCOA; CRUDEOIL; COTTON; COFFEE; SUGAR; COPPER; PALMOIL; WOOL
Complete The Category : Commodities
#300: POOLRACK; PIZZASLICE; ROOF; COATHANGER; METRONOME; GUITARPICK; TORTILLA; STEEPLE
Complete The Category : Triangles
#301: DOLLAR; POUND; YEN; RUPEE; EURO; RUBLE; PESO; REAL; YUAN
Complete The Category : International Currency
After solving PP Crossword chapter 20, you can jump to picture perfect crossword chapter 21.
Feel free to comment this topic if you have any doubt or suggestion .
Thank you.
Michael.