You've come to the right place to benefit from the Polysyllable Answers for 30 Levels, a game created by Second Gear Games which is a mobile game development company known for its commitment to creating entertaining and challenging word games. Founded in 2009, the company has earned a solid reputation for its innovative games that combine high-quality graphics and intuitive gameplay.
Polysyllable Cheats and Answers: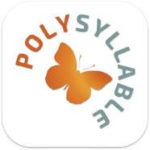 Before embarking on the game and obviously discovering the solutions, know that each puzzle is based on three photos, many objects can be found on each of the three photos and that you can touch any photo to enlarge it.
Also note that if you need a hint touch the question mark which will allow you to benefit from three modes of help:
1. Mix all letters free.
2. Reveal some letters for 35 coins
3. Reveal a word for 100 coins
Since obtaining the coins is a bit difficult as your reward is minimal each time you pass a sublevel or finish a level, our solution collection will be easier for you.
Without further ado, click on the level you are looking for to find the solution you are lacking and progress constantly in the game:
Second Gear Games is constantly looking for new ways to engage and entertain players. Through an ongoing commitment to innovation and quality, the company continues to produce games that captivate and delight gamers of all ages and walks of life.
So until their next pun appears, stay tuned to our site for possible solutions.
See you
Michael