Wordsdom 2 Answers and Cheats – All levels
This topic will contains full answers and solutions of the game Wordsdom 2 developed by Play infinity Games, the game is available for ios and android devices. You will have in this game to find some words from the available letters.
Wordsdom 2 Answers: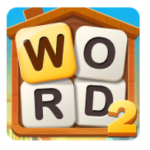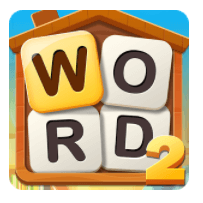 Developper Says :
What is "Wordsdom 2"? It is —
The best word search and finding game that brings you challenging puzzles!
Your best choice to enjoy fun and challenge yourself by hundredss of word puzzles!
A modern word PUZZLE game that can expand your vocabulary and bring numerous joys to you and your friends!

This game is perfect for fans of word games like Boggle, Scrabble or Crossword. With this game you can easily improve your vocabulary, concentration and spelling skills, enhance word search skills and get fun from connecting words!
The game is now finished, we hope that we have helped you to find missing words. you can comeback to gameanswer to check answers for other games !
Regards,