You will find all the words that will allow you to finish the special package of the game Words Of Wonders YOSEMITE VALLEY 24. As a reminder, we offer you all the answers to solve a dozen of puzzles grids by creating words from existing letters. It's a game style that becomes classic and becomes boring. Slide your finger to create valid words using minimal hint.
This is a special package
WOW YOSEMITE VALLEY 24: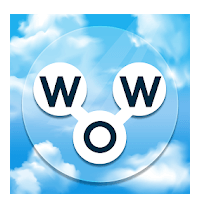 You can also consult other levels:
Puzzle 1 :
ORDERING
GRINDER
IGNORED
IGNORE
REGION
NIGER
DINGO
DRONE
REIGNH
Bonus Words
RED, ONE, IRON, RIDGE, DOG, GIN, ORDER, END, DON, DEN, RIDE, RING, DOE, GROIN, GOD, NOR, DIE, DOING, DIRE, GRID, RIDER, GONE, DONE, ROD, ORE, NODE, DIG, DIN, ION, EGO, DINER, DINE, RID, REIN, NERD, ROGER, DONG, GRIND, GRIN, ENG, GEN, NOD, DINO, RODE, RIG, RINGER, ODE, REG, REDO, IRE, NOIR, RIGOR, NOG, GORE, DING, ERR, RIND, DRIER, OGRE, REND, EON, ERODING, GIRO, ERG, RINGED, REDOING, ERGO, DOER, GIRDER, DIRGE, ROE, DINERO, IRONED, DORE, GOER, DEIGN, DINGER, GONER, ERRING, GIRD, DENI, NORI, NEGROID, DINGE, GIRON, DORR, DOGE, GORED, REDING, REDON, REGRIND, GEOID, IGNORER, GIEN, IRONER, INRO, GORIER, DREG, DOGIE, IRONE, GROINED, GRIDE, GENRO, GIRN, DRONER, DIRER, RENIG, ERINGO, RERIG, GIED, ENGIRD, GRODIER, GIRNED
Puzzle 2 :
TRUCKS
STRUCK
TRUCK
CRUST
TURKS
STUCK
SUCK
TUCK
RUSTV
Bonus Words
CUT, CUTS, CURT, RUT, TURK, TUSK, TUCKS, CRUS, RUTS, RUCK, CURS, SCUT, RUCKS, CURST
Puzzle 3 :
SKATER
RATES
SKATE
TAKES
STARE
STARK
STEAK
TEARS
STAKEV
Bonus Words
SEA, TEA, SEAT, EAR, RAT, ASK, EAST, ARTS, ART, TAKE, RATE, REST, ERA, ASTER, EAT, TASK, SET, ARE, STAR, SAT, EARS, SAKE, TREK, TEAR, TAR, RATS, ATE, STREAK, RES, EATS, ARK, SER, ETA, KART, ERAS, TEAS, TAKERS, RAKE, SKA, TEAK, TAKER, TRES, ARSE, SERA, ARES, SEAR, KARTS, SATE, TREKS, RAKES, TSAR, ERST, TARE, ASKER, SARK, SETA, TARS, KARST, KATS, ATES, ARKS, SAKER, STRAKE, TARES, ETAS, RESAT, ESKAR, TEAKS
I also prepared the solutions for the next level. You can find them here : WOW YOSEMITE VALLEY 25. If you have trouble solving some grids, don't hesitate to take a look.
See you soon