You will find all the words that will allow you to finish the special package of the game Words Of Wonders WAVE ROCK 50. As a reminder, we offer you all the answers to solve a dozen of puzzles grids by creating words from existing letters. It's a game style that becomes classic and becomes boring. Slide your finger to create valid words using minimal hint.
This is a special package
WOW WAVE ROCK 50: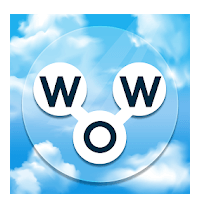 You can also consult other levels:
Puzzle 1 :
PASSAGE
PASSE
GASES
PAGES
PASS
PAGE
GASP
SAGE
SAGAH
Bonus Words
SEA, PEA, APE, AGE, SPA, AGES, ASS, GAP, GAS, SEAS, ASP, PEAS, SAP, GAPS, SPAS, PAS, SAG, PEG, SAGES, SAGAS, APES, PEGS, AGAPE, GASPS, SAPS, SAGS, PASE, APSE, PASES, GAPE, ASEA, ASPS, APSES, GAPES, AGAS, GAES, AGAPES, SPAES, PEAGS
Puzzle 2 :
RELEASE
RESALE
LEASE
ERASE
EASEL
LASER
ELSE
SALE
SEARH
Bonus Words
SEA, SEAL, EAR, SEE, REAL, ERA, EEL, ARE, EASE, EARS, LES, ALE, LEER, EARL, REEL, LEE, RES, SER, REELS, ERAS, LEES, LEA, ARSE, SEALER, SERA, ALES, LARS, ERE, SEER, EELS, ARES, SAREE, EARLS, REALES, SERE, REES, LEAR, ARLES, RESEAL, REALS, RALES, ALEE, LARES, LEERS, LAREE, LEASER, LEARS, RESEE, LAREES
Puzzle 3 :
RISOTTO
ROOTS
ROOST
TORSO
ROOT
STIR
RIOT
SOOT
SORTV
Bonus Words
ITS, TOO, SIR, SIT, TRIO, ROT, TOT, TIT, TOTS, TORT, OTTO, RIOTS, TORO, TOR, TROT, TORI, TROIS, SOT, TOOT, TORTS, ROTO, TRIOS, TORS, ROTS, ROTI, TOOTS, TIRO, TOIT, TROTS, TOROS, ROTIS, ROTOS, TIROS, TOITS, OTTOS, TORSI, TITS, TOROT
I also prepared the solutions for the next level. You can find them here : WOW SUNCHEON BAY 1. If you have trouble solving some grids, don't hesitate to take a look.
See you soon