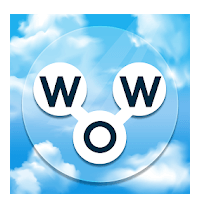 Key points :
We found all the words for this level..
This topic provides directly the answers.
Dear Visitors,
I will provide you in this topic all what you need to succeed and solve Words Of Wonders – WOW WADI RUM DESERT 49. This game is developed By FUGO studios and it is running under a classic template. However, the quality of the graphic design is special. We have in addition a beautiful map which is splitted by country and a monument related to that country. Crosswords are easy to solve except some which are hard. We will try to help you as much as possible, with this serial of topics to reach the end of the game.
WOW WADI RUM DESERT 49 Answers:
Test your vocabulary!
Find the hidden words!
Discover Wonders!
Become a master!

Words Of Wonders will test your vocabulary as you discover the wonders filled with challenging levels. Begin your journey with the first wonder and climb your way up to reach the final wonder. Each wonder and level will get progressively harder and will be unique, thanks to the game's rich word database. Connect the letters without lifting your finger, find the hidden words on the board!

Enjoy simple and beautiful game design!
Variety of level designs will give you more fun during the play!

Words Of Wonders is the top rated word game from the makers of Wordz.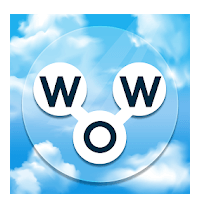 If you are stucking at another level, please feel free to reach the main topic dedicated to this game in order to have the list of answers for all worlds :
PASTEL
STAPLE
PLATES
LEAST
PASTE
PETAL
PLATE
STALE
PAST
EAST
PEST
SLAP
LAP
LET
ALE
PAT
Bonus Words :
ALT, APSE, APT, ASP, ATE, ETA, LAPSE, LAST, LAT, LATS, LEA, LEST, PAS, PASE, PATE, PEAL, PEAT, PELT, PLAT, PLEAT, SALEP, SAP, SAT, SATE, SEPAL, SEPT, SEPTAL, SETA, SLAT, SLATE, SLEPT, SPA, SPAT, SPATE, SPELT, SPLAT, STELA, TAPS, TEAL, TEL, TESLA, ALES, ALPS, ALTS, APES, ATES, EATS, ETAS, LAPS, LEAPS, LEAPT, LEPT, LEPTA, LES, LETS, PALES, PALEST, PALET, PALETS, PALS, PATES, PATS, PEALS, PEAS, PEATS, PELTS, PETALS, PETS, PLATS, PLEAS, PLEATS, SEPTA, SETAL, TAELS, TAPES, TEALS, TEAS, TELA, TEPAL, TEPALS, TEPAS, PALE, SALE, TALES, SEAL, PET, STEP, PAL, PEA, SALT, LATE, SEAT, APE, SEA, STEAL, TAPE, TEA, TALE, PLEA, EAT, LEAP, SET, TAP
When you finish this Level, you can refer to the following topic to find all the words you need to complete Level WOW WADI RUM DESERT 50.
I hope you got your answers from this article. If you face any problems, please do not refrain from leaving a comment on our website. You can keep this guide as a bookmark in your browser until you manage to finish the game.
Cordially,
Michael