You will find all the words that will allow you to finish the special package of the game Words Of Wonders RHÔNE GLACIER 31. As a reminder, we offer you all the answers to solve a dozen of puzzles grids by creating words from existing letters. It's a game style that becomes classic and becomes boring. Slide your finger to create valid words using minimal hint.
This is a special package
WOW RHÔNE GLACIER 31: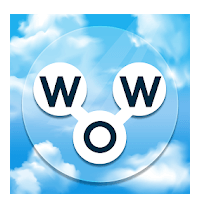 You can also consult other levels:
Puzzle 1 :
RELATES
ALERTS
RELATE
RESALE
TEASER
STEEL
LEAST
ASTER
STEALH
Bonus Words
ALERT, SEA, TEA, SEAT, SEAL, EAR, TEAL, SEE, RAT, SALE, EAST, STEER, ELSE, ARTS, ART, LATE, TREE, LATER, RATE, REST, TREES, REAL, ERA, EASEL, EEL, RATES, EAT, LET, LAST, SET, ARE, STAR, LASER, SAT, TALE, ALTER, TALES, RESET, EASE, EARS, STARE, TEARS, LES, TEAR, TAR, SALT, TEL, LEASE, ALE, LEER, RATS, ALT, SLATE, EARL, TEE, REEL, LETS, LEE, ATE, TEASE, EASTER, ERASE, EATER, RES, EATS, LEST, STALE, TEES, SER, ETA, ALTERS, REELS, EATERS, LAT, ERAS, TEAS, LEES, TELE, TESLA, LEA, TRES, ARSE, SEALER, SERA, ALES, LARS, ERE, SEER, EELS, ESTER, ARES, SLATER, STEALER, SEAR, SATE, TERSE, SEATER, LATS, SAREE, TSAR, EARLS, SLAT, REALES, SERE, REES, LEAR, SALTER, REALEST, SLEET, STELA, ERST, TARE, TELA, RETE, LEET, ARLES, RESEAL, SETA, TARS, REALS, STELE, LASTER, ATES, TELES, STELAR, STELAE, ALTS, RALES, ARETE, ALEE, LARES, LEERS, RESEAT, SETAE, TEALS, TARES, TALER, ELATE, LAREE, STERE, TEASEL, ARTEL, ARETES, LEASER, LEARS, ETAS, RATEL, RESAT, STREEL, LEETS, ESTRAL, RELET, SETAL, ELATES, STALER, TAELS, ELATERS, TALERS, ELATER, TEELS, REEST, RATELS, RESLATE, RELETS, ARTELS, TELAE, LAREES
Puzzle 2 :
BRUSHES
BRUSH
HERBS
USERS
BUSES
USHER
SURE
HERB
RUSHH
Bonus Words
BUS, SHE, USE, USER, USES, SUB, HUB, HER, BUSH, SUE, HERS, SUBS, RUB, RUE, BUSHES, RES, HUBS, SHRUBS, HUE, SER, SHRUB, RUSHES, HUES, SUES, RUSE, RUBS, SHES, RUES, RHESUS, USHERS, REB, BUSS, REBUS, REBS, RUBE, RUBES, RUSES, BURS, RESH, SUBER, BUHR, BURSE, BUSHER, SUBERS, BURSES, BUSHERS, BUHRS, SUERS, RHUSES
Puzzle 3 :
CATCHER
CHART
REACH
EARTH
TEACH
CATER
HEART
CACHE
CRATEV
Bonus Words
CAR, CAT, HAT, THE, TEA, HATE, CART, EAR, RAT, HARE, EACH, HEAR, TECH, ETC, ART, HART, RATE, CARE, CHAT, RACE, ERA, ACT, EAT, HEAT, CATCH, ARE, HER, TRACE, ACE, REACT, TEAR, ACRE, CHEAT, TAR, ARCH, ARC, CHAR, ATE, ETA, ACHE, CARTE, REC, CACHET, CATE, HATER, RAH, ECHT, ETCH, TACH, RATH, RHEA, TARE, CHERT, CECA, RACHET, TACHE, RECTA, RETCH, CARET, THECA, TACE, EATH, CHARE, RATHE, RATCH, HAET, CRATCH
I also prepared the solutions for the next level. You can find them here : WOW RHÔNE GLACIER 32. If you have trouble solving some grids, don't hesitate to take a look.
See you soon