We've finally got it ! Developper included in the christmas update an american version of the game Wordalot. We will start today with Wordalot USA Lyricist Pack 2 Answers, this wonderful game was developed by Mag Interactive the famous developer known in puzzles games. The game has 85 packs and over 1000 Crosswords , each pack contains 6 levels where you need to solve the grill , Many answers are easy to find but everybody could stuck in one or another words.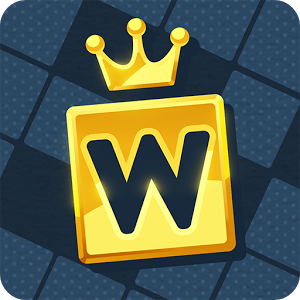 Developper says :
Featured:
Give your word muscles the perfect workout. Your brain will thank you for it!

– Simple gameplay!
– Lots of levels!
– Countless hours of fun!
– Learn new words!
This is an addictive and challenging word puzzle. Enjoy! So you will find in this dedicated topic all the answers that you need to find to solve Wordalot USA Lyricist Pack 2.
Wordalot USA Lyricist Pack 2 answers:
Level 1
guitarist
band
spotlights
musicians
stage
drummer
singer
shadows
Level 2
City
Cars
Smoke
Factory
Litter
Road
River
Traffic
Garbage
Chimney
Sky
Level 3
Teeth
Totempole
Feathers
Rocks
Headdress
Night
Arrows
Moon
Bow
bear
Spear
Level 4
Files
Shelves
Lamp
Straw
Cup
Cocktail
Saucer
Camera
Calendar
Pens
Apple
Cat
Clock
Level 5
Bicycle
Bus
Car
Grass
Sun
Roadsign
Water
Trees
Houses
Truck
Tractor
Level 6
Sock
Kid
Teddybear
Horseshoe
Basketball
Toys
Bucket
Motorbike
Blocks
Pillow
Tank
That was all you need to solve the game Wordalot USA Lyricist Pack 2. If you are stucked in the Wordalot USA Poet Pack 1, you can follow us for next update.
You can find the game in the download link for play store.
If you have any doubt or suggestion, please feel free to comment this topic.