Word Link Answers and Cheats – All levels
This topic will contains full answers and solutions of the game Word Link developed by Worrzle Games, the game is available for ios and android devices. You will have in this game to find words and to fulfill the crossword.
Word Link Answers:
Developper Says :
– Simple, easy rules, swipe and connect to win a game!
– Explore BONUS words to get additional rewards!
– No time limit, adjust your pace at any level
– Classic graphics, light music for you!
– Play offline! No wifi required
– Go back to previous levels anytime, so you can share difficult levels with friends
– FREE hints, get tips without fees
– 2000+ levels without repeat, be a word master in our training!
– Kill time-no pressure no push!

If you are a big fan for word games, don't hesitate to try our game! Very funny and relaxing! We promise to make the most unforgettable game experience for you!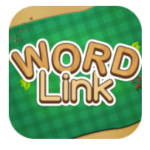 Word Link Cheats
Let's start with daily puzzles for word link
Now we can jump to all levels for word link which are always updated
The game is finished, i HOPE you've got all what you need. If you have any suggestion, please do not hesitate to post a comment.
See you for another game 🙂
Michael,