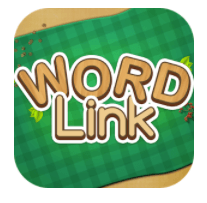 Key points :
We completed all the levels and discovered many bonus words.
This topic will provide you directly the answers of this level + Available Bonus Words.
Word Link is an offline puzzle Game developed by Worzzle Games in last year. It is the best training mental exercise for your Brain. Play it whenever and wherever you are for free. Do you want to expand your knowledge, improve your cognitive skills, and enhance your vocabulary? Word Link is the best choice for you to achieve your goals and desires. A game designed with multiple fun features; daily challenges, Bonus rewards, extra word search discovery, and quirky music to keep your ears entertained. The optimum alternative for a time killer; no limit time, no rush just spin and swipe your luck to win awards and solve challenges.
Word Link Answers:
Let's start with daily puzzles for word link
Now we can jump to all levels for word link which are always updated
The game is finished, i HOPE you've got all what you need. If you have any suggestion, please do not hesitate to post a comment.
See you for another game 🙂
Michael,