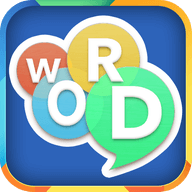 Word Cross Master Level 1 to 100 [ Answers and Cheats ]
You Will find in this topic the answers of Word Cross Master Level 1 to 100, the game is developed by GameTao and its aim is to fulfill the blank tiles with words available at the tray. We have solved here another one hundred levels and provided too many bonus words that will help you in your quest !
Word Cross Master Level 1 to 100 Answers :
Developer says :
Words Cross Master, Connect letters to a word, dive into the Word Puzzle Game become word cross master.
Simple and easy enjoyable graphics, with easy controls, keep your brain smart young, educational for everyone.
There is no time limit or penalities for inccorrect words, if you have no idea with it, you can skip this level.
Play in each day and spin for bonus time half spend.
After finishing these level, you can continue playing without stress by visiting this topic :Answers of Word Cross Master Level 101 to 200Thanks for your visit.
Bye
Michael