You Will find in this topic the answers of Word Craze Level 2238, You will have in this game to find the words from the hint in order to fulfill the board and find a final word of the level. The game is new and we decided to cover it because it is a unique kind of crossword puzzle games. We have compiled here all the puzzles we found in this level so you just have to read the answers.
Word Craze Level 2238 Answers :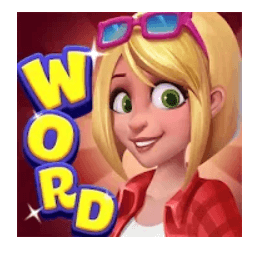 Making the best use of something : MAXIMIZING
Linked to the Wi-Fi : CONNECTED
Concurrent; synchronous : SIMULTANEOUS
Extorting money through intimidation : BLACKMAILING
Deliberately ruins another's plans : SABOTAGES
Responding with excessive emotion : OVERREACTING
Pollutants and impurities : CONTAMINANTS
Something rookies have : INEXPERIENCE
There's plenty of it at a pharmacy : MEDICATION
Something that's dull and lacks excitement is this : UNINSPIRING
They take your place if you are late : SUCCESSORS
A commercial risk-taker : ENTREPRENEUR
To slowly go your separate ways : DRIFTAPART
Retribution, deterrence, rehabilitation, and societal protection, for example : PUNISHMENTS
Turning pale from fear : BLENCHING
Someone lacking any serious challenge is this : UNRIVALED
An NFL dead-ball ruling : TOUCHBACK
YouTubers might do this together : COLLABORATE
Censorship; act of holding down : SUPPRESSION
Like cars traveling together to a wedding : CONVOYING
After finishing this level, you can continue playing without stress by visiting this topic : Word Craze Level 2239
If You have any comment, please do not hesitate to use the below form.
Thank You
Michael