Before to start, i would invite to take a look to the topic dedicated to word connect daily cheats which will give you tips to unlock the game for days that you missed to play and then collect the bonus.
Now, we will give you all the answers provided with the game in each separate module: word connect daily september.
Word Connect Daily September Answers: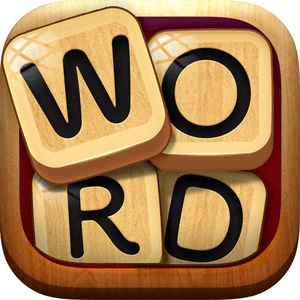 11 September :
Is, Sin, In
Hay, Say, As, Ash
Dots, Dot, Sod, Sot
Pablum, Plumb, Lamb, Bump
Unpaved, Dupe, Vend, Paved
12 September :
Doit, Dot
Apse, Ape, As
Naive, Vine, Vain
Wryest, Rest, West, Stew
Politic, Coil, Clop, Clip, Toil
13 September :
Bird, Bid
Liar, Rail, Ail
Taper, Pert, Apt
Store, Toss, Rest, Sets, Rose
Knurled, Drunk, Lurk, Duel
14 September :
Sins, Sin
Veil, Live, Lie
Nixed, Index, Nix
Barred, Drab, Brad, Barre
Reeling, Leering, Reign
15 September :
Goon, Go, No
Prod, Drop, Do
Unlit, Until, Lit
Snarky, Nary, Rank, Sank
Provost, Spoor, Sport, Sort
16 September :
Tink, Knit
Feat, Fate, Feta
Ramie, Aim, Air, Are
Boom, Robe, Room, Bore, Oboe
Billowy, Lowly, Yowl, Lily
17 September :
Ward, Draw
Long, Go, Log
Showy, Why, How, Shy
Kaolin, Oink, Kola, Akin
Bearded, Breaded, Reed
18 September :
Mug, Smug
Tear, Rate, At
Banal, Ala, Ban, Lab
Rugged, Grudge, Drug
Armband, Band, Drab, Arab, Bard
19 September :
Went, Newt
Bade, Bead, Abed
Laced, Decal, Cad
Moor, Room, Robe, Boom, Bore
Pianist, Paint, Saint, Spit
20 September :
Gore, Goer
Paws, Swap, Wasp
Taste, State, Test
Beside, Side, Seed, Bees
Nourish, Onrush, Ruin, Rush
21 September :
Swan, Sawn
Hole, Hoe, He
Plank, Plan, Alp
Weld, World, Lewd, Drew, Wold
Easiest, Ease, Tease, Site
22 September :
Un, Bum, Bun
Am, Mace, Came
Ail, Aim, Cam, Lam
Shadow, Dash, Dhow, Dosa
Fiancee, Faience, Fence
23 September :
Wand, Dawn
Puma, Ump, Am
Blue, Bel, Lob, Ole
Damsel, Medal, Meld, Lead
Crocked, Croc, Dock, Crock
24 September :
Pore, Rope
Sack, Cask, Sac
Domed, Odd, Mod, Doe
Tamper, Term, Mare, Mart
Hobbler, Herb, Blob, Lobe, Bole
25 September :
Germ, Me, Gem
Real, Earl, Ale
Study, Dusty, Dust
Corona, Racoon, Coon
Mimetic, Mime, Cite, Emic, Emit
26 September :
Gory, Orgy
Hank, Ankh, Khan
Welsh, Hew, Sew, She
Dire, Ridged, Gird, Grid
Ting, Twig, Wing, Twin, Wining, Witing
27 September :
Cop, Moc, Mop
No, On, So, Son
Elf, Elk, Feu, Flu
Slip, Spin, Lint, Lisp, List
Slipper, Ripples, Ripple, Isle, Lisp, Peri, Perp
28 September :
Beta, At, Be
Risk, Is, Irk
Fog, Foo, Goo, Off
Deli, Eyed, Idle, Idly, Elide
Euro, Serious, Rise, Rose, Ruse
29 September :
Felt, Left
Ramp, Am, Amp
Bun, But, Nub, Nut
Bribe, Bear, Bare, Abbe, Babe
Compute, Come, Mute, Comp, Cope
30 September :
Cats, Scat
What, Hat, At
Sixth, His, Its, Six
Auto, Cart, Coat, Curt, Orca
Closing, Cling, Clog, Ling
Do you know that ?
If you dont have coins, you can anticipate the access to the next day challenge ?
Yes,
It is possible …
And
It is easy as pz !
This is what to do :
Go to your device settings
Click on : "date & time settings" ( it can depends on the device )
Turn "Automatic date & time" off.
Go to "Set Date"
Change the date
Enjoy playing a new daily challenge.
You can repeat this action to access to previous or future days .
Hope this helped you a lot.
See ya for next updates of the game.