You can find here the answers of Word Charm Level 1453, the new amazing and attractive android and ios ( for iphone and ipad ) word game developed by Casual Game Collection, a good puzzle for all Word gamers, it helps our brain and train our neurons . We have fixed all words and achieved this step. Level is fully completed so you can count on this topic to do so.
You can also find the complete list of all levels of the game by following this topic which contains tips and cheats for this beautifull game: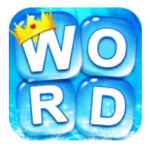 What makes this game so special?
is developped for many languages
Each click opens the area of the photo. Earlier, it becomes clear what one guessed, the higher the bonus.
Through this game, you can easily increase your vocabulary, improve the skills of guessing and attention.
Word Charm Level 1453 Answers
FOR
OFF
ROSE
SORE
OFFER
OFFERS
Bonus Words :
FOES
FORE
ORES
REFS
ROES
SERF
FER
FOE
FRO
ORE
RES
ROE
SER
After solving this step, we can jump to Word Charm 1454 , which is also cleared.
Feel free to comment this topic if you have any doubt or suggestion .