After solving Chapter 10 PPcrossword, We will start today with PP Crossword Chapter 11 answers, this game was developed by AppyNation Ltd. the famous developer known in word puzzle game.
The game has 36 Chapters, each one contains many crosswords built with pictures. Many answers are easy to find but everybody could stuck in one or another pic.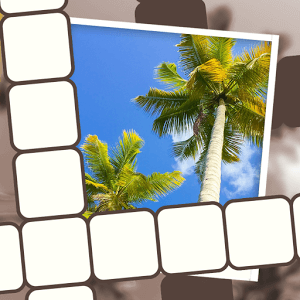 Game Features :

Crosswords with a twist!
Hundreds of puzzles – with more to come!
Instant hints – get a little help when you need it
Connect to Facebook to carry on playing on your other devices
Play every day!

Enjoy a new crossword game where every clue is a unique picture!
You can check this post for another chapter :
PP Crossword Chapter 11
#142: WASP; LOCUST; MOSQUITO; FLEA; COCKROACH; SNAIL; MOTH; TICK; SLUG
Complete The Category : Little Pests
#143: PIZZACRUST; CRUMBS; PENKNIFE; TOY; PEN; COIN; DOGTREAT; BEERCAP; BUTTON; KEYS; SPOON; GUM
Complete The Category : Lost in the Sofa
#144: ROAST; SAUTEE; FRY; BLANCH; MARINADE; BOIL; STEAM; FRICASSEE; SIMMER; BAKE; KNEAD; POACH
Complete The Category : Get Cooking
#145: RUBBERDUCK; EPSOMSALTS; LOOFAH; TAP; BATHBOMB; CANDLES; WATER; FLANNEL; TOWEL; MUSIC; TUB
Complete The Category : Bath Time
#146: FORK; SAUCER; PLACEMAT; NAMECARD; DECORATION; KNIFE; SPOON; PLATE; GLASSES
Complete The Category : Laying the Table
#147: SIDEWALK; LITTER; BIN; TREESTUMP; MANHOLE; FOUNTAIN; LAMPPOST; FEET; DRAIN; BOLLARD
Complete The Category : What the Dog Saw
#148: MAUVE; VERMILLION; CYAN; INDIGO; VIOLET; CERISE; UMBER; MAGENTA; MAROON
Complete The Category : Savvy Shades
#149: HAMBURGER; SANDWICH; SHRIMPSALAD; BROWNIE; FRIEDCHICKEN; MEATLOAF; HOTDOG; RIBS
Complete The Category : Diner Menu
#150: ROLLERSKATE; POGOSTICK; UNICYCLE; JUGGLE; FRISBEE; SEGWAY; WATERBALLOON; KITE
Complete The Category : Having Fun
#151: CRANEDRIVER; LUMBERJACK; ACROBAT; STEWARD; ASTRONAUT; ABSEILER; RIGGER; ROOFER
Complete The Category : Head for Heights
#152: PROCESSOR; KEYBOARD; SPEAKERS; MOTHERBOARD; MICROPHONE; SCREEN; MEMORY; MOUSE; GPU
Complete The Category : Parts of a Computer
#153: PATELLA; FEMUR; CLAVICLE; RIBS; CRANIUM; MANDIBLE; METATARSALS; VERTEBRAE; ULNA; HUMERUS
Complete The Category : Bones
#154: FISHERMAN; GARDENER; FILMMAKER; ZOOKEEPER; STEEPLEJACK; SURVEYOR; REFEREE; SAILOR
Complete The Category : Working Outdoors
#155: TOWNHOUSE; TENT; CAVE; HOSTEL; YURT; WIGWAM; APARTMENT; HOTEL; BARGE; TREEHOUSE
Complete The Category : Types of Home
#156: DOGWALK; INTERVIEW; WATCHTV; DRIVE; DRINK; COMMUTE; EXERCISE; BOOKCLUB; WORK; BRIDGE; EAT; READ
Complete The Category : A Typical Day
#157: IPODCLASSIC; WALKMAN; MOBILE; FAX; DIGITALWATCH; CALCULATOR; POLAROID; AMIGA
Complete The Category : Retro Technology
You will need to discover the last word to jump to the next chapter : Palette
After solving PP Crossword chapter 11, we can jump to picture perfect crossword chapter 12, which is also cleared.
Feel free to comment this topic if you have any doubt or suggestion .
Thank you.
Michael.