Marriage Fact [ Answers and Cheats ]
You can find here the answers of the game Words StoryMarriage Fact for all levels, this amazing and attractive android and ios ( for iphone and ipad ) game developed by Great Puzzle Games , a good puzzle for all Word gamers, it helps our brain and train our neurons . We have fixed all words and achieved this step. This Level is fully completed so you can count on this topic to do so.
Marriage Fact Answers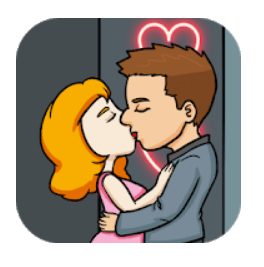 This is a story about a citizen disappear case. One day, Peter's wife, Ivy, disappeared with obvious signs of a struggle when Peter back home. Cops found an encrypted diary. More clues are found as the diary is cracked. The fact of marriage is under the happy couple. Finally, the truth comes out beyond expectation. Can you guess who behind the scenes?

Each level has a word puzzle, solve this puzzle to crack part of the diary. Simply type the answer to complete each level.
I hope that you have finished or in the good way to finish the game.
Don't hesitate to put a comment if any question.
Thank you
Michael