Guess Naruto Character Level 1 to 92 answers
We will present you today the answers of the famous game Guess Naruto Character which is developped by FAmobile. You will have to find the name of character from Naruto Anime .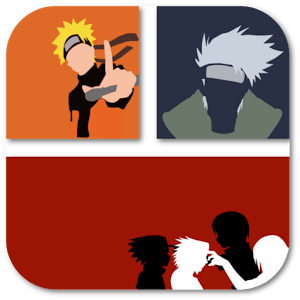 All that you need is to solve Guess Naruto Character , Enjoy !
Guess Naruto Character all levels answers
Naruto
Sasuke
Sakura
Choji
Gaara
Jiraiya
Kabuto
Killer Bee
Kurama
Madara
Minato
Mei Terumi
Orochimaru
Neji
Obito
Pain
A
Kisame
Rin
Sai
Sasori
Shikamaru
Tenten
Hiruzen
Deidara
Tobi
Onoki
Tsunade
Zabuza
Gamamaru
Haku
Might Guy
Lee
Kakashi
Hinata
Shino
Ino
Karin
Darui
Chiyo
Kurenai
Danzo
Nagato
Kushina
Itachi
Yahiko
Iruka
Temari
Konan
Baki
Tobirama
Shisui
Asuma
Kiba
Yamato
Hidan
Shukaku
Jiraiya
Kankuro
Fugaku Uchiha
MU
Mikoto Uchiha
AO
EBISU
IZUMO
SAMUI
Pakura
Kaguya
FUU
Yugito
Kimimaro
Ashura
Kurotsuchi
Iruka
Torune
Yagura
Hayate
Indra
Mitsuki
Shikaku
Jugo
Hiruko
Anko
Gyuki
Guren
Hanzo
Matatabi
Saiken
Son Goku
Chomei
Isobu
kokuo
That was all you need to solve the game Guess Naruto Character. If you like this game you can follow us for next update.
You can find the game in the download link for play store.
If you have any doubt or suggestion, please feel free to comment this topic.