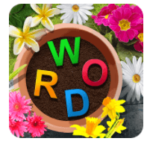 Key points :
We completed this level.
This topic will point you to the Chapter and level of this World.
In this Chapter, we will dive to the part of the game Garden of Words called World 87 , it includes level 8513 to 8612. We will provide you with all the crosswords that we discovered during each level and save you the time and effort to do that by yourself. We understand that puzzle games are very entertaining and sometimes can get addictive. That is why we are willing to share everything we know with you to let have a good time while swiping swiftly those letters like a pro!
All the hints, cheats, and instructions as well as pieces of advice are stored in our website.
Garden Of Words World 87 Answers:
Features:
– Simple and accessible: slide your finger on the letters to make a word.
– Original and fun: the crossword puzzle gives you hints about the words you can find.
After you complete this world's package, you will find the next episode of levels down by clicking the link below : Garden Of Words World 88.
Any further suggestions are welcome.