Here we are today with the answers of the Game Codycross. It is a word guessing game where you have to solve crosswords. Not the regular crosswords with the same graphics and gameplay, but a new way.
And I have to say that Codycross is a crossword reinvention.
After its release in 2017, the game became famous in little time, and it was due to many factors that I will detail in this post. We will provide here the support to the english version. For french version support, you can visit Codycross Solution page.
Codycross Answers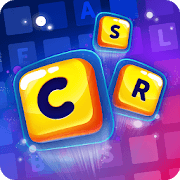 That's it, the game is finished; you can follow this topic for any new update.
As seen, the answers are written following the appearance in the game; you can also use this dedicated topic, just put your clue or a part of it and let it find the correct answer.
Codycross GamePlay:
The key hero name of the game is a Cody, the little alien who will be your companion in this quest. After starting the game, Cody will teach you how to perform crosswords.
There are lots of levels. Each one has its number of accessible puzzles.
Every twenty group, you will enter a new world. The idea will remain the same, but your background image will be replaced.
You have to manage the alien who flew to planet earth, His ship destroyed, you need to go via a series of puzzles to fix the flying saucer.
To perform this, you have to solve crosswords, where there is on every crossword a vertical word to reveal.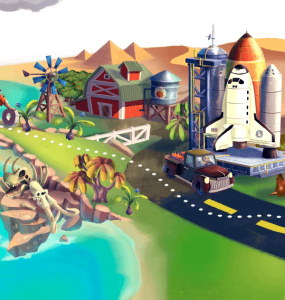 The questions will be asked in a unique field placed in the center of the screen.
Your mission is to type the words with the support of the built-in keyboard.
To ask for help, just drag Cody from the base left of the screen to the needed cell.
Be warned that this will cost one token. You can view the number of your collected tokens on the top right of the screen.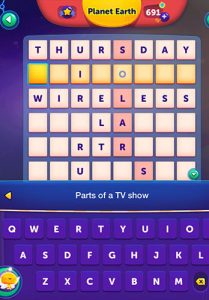 Token System :
There are free tokens; you can get them when you solve crosswords. If you want to earn more tokens, it is quite easy. All you need to perform is to invite your Facebook friends to join in on the action. For each friend that you bring, you will receive twenty tokens entirely free.
Graphics :
The first thing you will see in CodyCross is the well-made graphics, mainly when you open the game for the first time. Right off the bat, a remarkable display of a modest yet charmingly made intro will lead you directly to the tutorial part of the game.
This easy and brief tutorial is sufficient to engage you in a big adventure that will keep you busy for hours.
The design team on manatee did a great job; each pack has a unique graphic,
Premium packs :
This game is free, but there are premium packs that you have to pay for access. You will be able to play forty new puzzles every week, and you have the advantage of no ads. Each month, you will also benefit from this access with some extra bonus tokens.
If you become addicted, then you should choose yearly subscriptions to save some coins. But first of all, try it out for free for a full seven days.
All said and done, CodyCross is an attractive crossword game that you will have hooked for countless hours.
Thank you.
Michael.