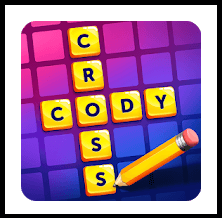 Aim of this topic :
It lists the groups of the actual game world..
Each group will guide you through its related puzzles in order to give the answers of the clues.
This section contains the CodyCross Medieval Times. answers compiled in a list, in which you will find all the answers for the given puzzles . . The game has numerous locations and worlds. To be able to travel across the planets, you need to complete all 20 puzzles; within which it includes a group of puzzles to unlock. Groups are also divided into 5 puzzle, each with a unique name.
CodyCross Medieval Times Answers :
After you finish Medieval Times , scroll through our collection of chapters to get answers for the rest of the groups and worlds : Codycross Paris.
For further inquiries please contact us by leaving a comment. We will reply as soon as possible.
Thank you.