Hi word gamer, let's continue with Anagrapp 8 letters answers, solutions and hints. This amazing word game developed by Gamsify !
This is a funny and simple game, just form words by tapping on the letters one by one or by sliding your finger from one letter to another.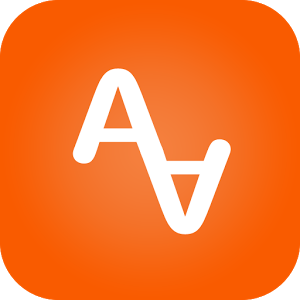 Challenge your spelling proficiency and put your vocabulary, concentration and spelling skills to the test!
like developer says !
Levels are random from user to another , so you have to find one already revealed word and then search for it at this below list to reach other words needed for this anagram.
Anagrapp 8 letters solution
Bolsters, Lobsters
Mutilate, Ultimate
Alarming, Marginal
Teaching, Cheating
Entirety, Eternity
Royalist, Solitary
Hustling, Sunlight
Immersed, Simmered
Elapsing, Pleasing
Hangover, Overhung
Altitude, Latitude
Overtake, Takeover
Disprove, Provides
Cleaners, Cleanser
Parroted, Predator, Prorated, Teardrop
Backward, Drawback
Adjuster, Readjust
Oriental, Relation
Blogging, Boggling
Thickets, thickest, Thickset
Berthing, Brighten
Teachers, Cheaters, Hectares
Proudest, Sprouted, Postured
Printers, Reprints, Sprinter
Assuages, Sausages
Swelters, Wrestler
Mildness, Mindless
Perverse, Preserve
Parental, Paternal, Prenatal
Restrain, Retrains, Strainer, Terrains, Trainers
Conserve, Converse
Downturn, Turndown
Construe, Counters, Recounts, Trounces
Dovetail, Violated
Epitaphs, Happiest
Alerting, Altering, Integral, Relating, Triangle
Backrest, Brackets
Declines, Licensed, Silenced
Overturn, Turnover
Repaints, Painters, Pantries, Pertains, Pristane, Pinaster
Builders, Rebuilds
Consoles, Coolness
Buttered, Rebutted
Generate, Teenager
Blowfish, Fishbowl
Spawning, Wingspan
Editions, Sedition
Indented, Intended
Creative, Reactive
Electors, Selector, Electros, Corselet
Desserts, Stressed
Insisted, Tidiness
Adroitly, Dilatory, Idolatry
Agnostic, Coasting, Coatings, Cotingas
Compiles, Complies, Polemics
Absorber, Reabsorb
Download, Woodland
Minutely, Untimely
Arrogant, Tarragon
Dwindles, Swindled
Seahorse, Seashore
Delights, Slighted
Mastered, Streamed
Levering, Reveling
Marbling, Rambling
Reserves, Reverses
Blasting, Stabling
Flirting, Trifling
Littoral, Tortilla
Desiring, Residing, Ringside
Compiled, Complied
Predicts, Scripted
Shooting, Soothing
Preludes, Repulsed
Glinting, Tingling
Depraved, Pervaded
Pursuing, Usurping
Departed, Predated
Excepted, Expected
Impeding, Impinged
Good, Anagrapp 8 letters is cleared  and the game is finished.
Feel free to contact us if you have any doubt or suggestion.