Hi word gamer, let's continue with Anagrapp 7 letters answers, solutions and hints. This amazing word game developed by Gamsify !
This is a funny and simple game, just form words by tapping on the letters one by one or by sliding your finger from one letter to another.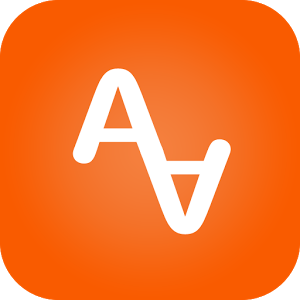 Challenge your spelling proficiency and put your vocabulary, concentration and spelling skills to the test!
like developer says !
Levels are random from user to another , so you have to find one already revealed word and then search for it at this below list to reach other words needed for this anagram.
Anagrapp 7 letters solution
Endures, Ensured
Fighter, Freight
Elation, Toenail
Adverse, Evaders
Insures, Sunrise
Outside, Tedious
Auction, Caution
Certify, Rectify
Answers, Rawness
Cruiser, Curries
Fluster, Restful
Hornets, Shorten, Thrones
Abridge, Brigade
Feeling, Fleeing
Canters, Nectars, Recants, Trances, Carnets, Scanter
Retrial, Trailer
Defiant, Fainted
However, Whoever
Melding, Mingled
Chalets, Latches, Satchel
Desires, Resides
Actress, Recasts, Casters
Parings, Parsing, Rasping, Sparing
Conical, Laconic
Cruelty, Cutlery
Derives, Diverse, Revised, Deviser
Density, Destiny
Ailment, Aliment
Arching, Charging
Observe, Obverse, Verbose
Delight, Lighted
Cinders, Discern, Rescind
Carting, Crating, Tracing
English, Shingle
Devolve, Evolved
Servant, Taverns, Versant
Tribune, Turbine
Aligned, Dealing, Leading
Stumble, Tumbles
Claimed, Decimal, Declaim, Medical, Camelid
Neither, Therein
Gyrated, Tragedy
Airings, Raising, Arising
Recused, Reduces, Rescued, Secured, Seducer
Admirer, Married
Toaster, Rotates
Blotted, Bottled
Allergy, Gallery, Largely, Regally
Enlarge, General, Gleaner
Dueling, Eluding, Indulge
Desired, Resided, Derides
Lookout, Outlook
Calvary, Cavalry
Tidying, Dignity
Aspired, Despair, Diapers, Praised
Dormant, Mordant
Reserve, Reveres, Reverse, Severer
Keeping, Peeking
Deposed, Seedpod
Diverge, Grieved
Gateway, Getaway
Swallow, Wallows
Carving, Craving
Dangled, Gladden
Earthen, Hearten
Article, Recital
Aplenty, Penalty
Fastens, Fatness
Amenity, Anytime
Dieting, Editing, Ignited
Student, stunted
Ambling, Blaming, Lambing, Balming
Fitness, Infests
Bedroom, Boredom, Broomed
Disease, Seaside
Parsley, Parleys, Players, Replays, Sparely
Chowder, Cowherd
Babbled, Blabbed
Avenger, Engrave
Hackles, Shackle
Assuage, Sausage
Details, Dilates
Decoder, Recoded
Funders, Refunds
Rodents, Snorted
Blowing, Bowling
Coroner, Crooner
Testing, Setting
Delimit, Limited
Deified, Edified
Pickets, Skeptic
Deepest, Steeped
Augment, Mutagen
Compile, Polemic
Rethink, Thinker
Resales, Reseals, Earless, Sealers
Mooring, Rooming
Depress, Pressed
Resists, Sisters
Laments, Mantels, Mantles
Good, Anagrapp 7 letters is cleared , we can jump to 8 letters Anagrapp
Feel free to contact us if you have any doubt or suggestion.