Hi word gamer, let's continue with Anagrapp 5 letters answers, solutions and hints. This amazing word game developed by Gamsify !
This is a funny and simple game, just form words by tapping on the letters one by one or by sliding your finger from one letter to another.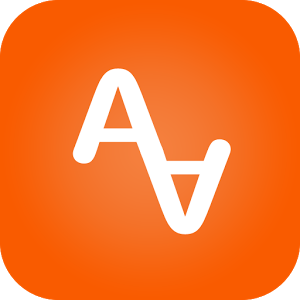 Challenge your spelling proficiency and put your vocabulary, concentration and spelling skills to the test!
like developer says !
Levels are random from user to another , so you have to find one already revealed word and then search for it at this below list to reach other words needed for this anagram.
Anagrapp 5 letters solution
Ample, Maple
Grown, Wrong
Start, Tarts
Cents, Scent
Angry, Rangy
Baker, Brake, Break
Gamma, Magma
Setup, Upset
Begin, Being, Binge
Smite, Times, Emits, Items, Mites
Dusty, Study
Acted, Cadet
Blows, Bowls
Angst, Gnats, Tangs
Stint, Tints
Halls, Shall
Canoe, Ocean
Copes, Copse, Scope
These, Sheet
Abler, Baler, Blare, Blear
Stilt, Tilts
Tower, Wrote
Below, Bowel, Elbow
Flesh, Shelf
Waist, Waits
Attic, Tacit
Filer, Flier, Lifer, Rifle
Endow, Owned
Lingo, Login
Steam, Tames, Teams, Mates, Meats
Safer, Fears, Fares
Adept, Taped
Heaps, Phase, Shape
Allot, Atoll
Stuck, Tucks
Nodes, Nosed, Sonde
Balms, Lambs
Swarm, Warms
Cadge, Cadged
Limes, Miles, Slime, Smile
Hints, Thins
Saves, Vases
Aspen, Panes, Neaps, Napes
Ought, Though
Pokes, Spoke
Wrist, Writs
Melts, Smelt
Dowry, Rowdy, Wordy
Stamp, Tamps
Pawns, Spawn
Charm, March
Brunt, Burnt
Caret, Cater, Crate, React, Recta, Trace, Carte
Lumps, Plums, Slump
Lance, Clean
Least, Slate, Stale, Steal, Tales, Teals, Tesla, Setal
Sweep, Weeps
Hinge, Neigh
Nooks, Snook
Pecks, Speck
Snips, Spins
Lured, Ruled
Keels, Sleek, Leeks
Melon, Lemon
Bagel, Gable
Bared, Beard, Bread, Debar
Shams, Smash
Swipe, Wipes
Lakes, Leaks, Slake, Kales
Weird, Wider, Wired, Wried
Stick, Ticks
Braid, Rabid
Serve, Sever, Veers, Verse
Forth, Froth
Leapt, Petal, Plate, Pleat, Tepal
Rises, Sires
Clays, Scaly
Trout, Tutor
Civet, Evict
Paste, Tapes, Peats, Septa, Spate, Pates
Stove, Votes
Rival, Viral
Hooks, Shook
Layer, Relay, Early
Still, Tills, Lilts
Boast, Boats, Sabot
Cause, Sauce
Curbs, Scrub
North, Thorn
Pores, Poser, Prose, Ropes, Spore
Alloy, Loyal
Ether, There, Three
Sword, Words
Cloud, Could
Knead, Naked
Brute, Tuber, Rebut, Buret
Angel, Angle, Glean
Molar, Moral
Ester, Reset, Steer, Terse, Trees, Stere
Unite, Untie
Gusty, Gutsy
Swing, Wings
Coins, Icons, Scion, Sonic
Lacks, Slack
Reins, Resin, Rinse, Risen, Siren
Signs, Sings
Mayor, Moray
Stalk, Talks
Idler, Riled
Links, Slink, Kilns
Aches, Chase
Bayed, Beady
Leper, Repel
Stack, Tacks
Amend, Maned, Named, Admen
Evils, Lives, Veils
Boost, Boots
Clads, Scald
Rites, Tiers, Tires, Tries
Satyr, Stray, Trays, Artsy
Paled, Pedal, Plead
Swell, Wells
Night, Thing
Hares, Hears, Rheas, Share, Shear
Adorn, Radon
Harps, Sharp
Parks, Spark
Bugle, Bulge
Fired, Fried
Glare, Lager, Large, Regal
Trail, Trial
Broth, Throb
Brush, Shrub
Hoots, Shoot, Sooth
Skate, Stake, Steak, Takes, Teaks
Aloft, Float
Fiend, Fined
Budge, Debug
Mocks, Smock
Edges, Sedge
Noted, Toned
Faker, Freak
Belts, Blest
Mused, Sedum
Sawed, Wades
Amble, Blame
Dairy, Diary
Hosts, Shots
Snaps, Spans
Lever, Revel, Elver
Fount, Futon
Lasts, Salts, Slats
Drake, Raked
Cruel, Ulcer, Lucre
Mated, Tamed
Chars, Crash
Roses, Sores
Licks, Slick
Quote, Toque
Teems, Meets, Metes
Based, Beads
Exalt, Latex
Suing, Using
Crews, Screw
Atoms, Moats; Stoma
Peaks, Speak
Moors, Rooms
Loans, Salon
Harks, Shark
Loops, Pools, Sloop, Spool, Polos
Good, Anagrapp 5 letters is cleared , we can jump to 6 letters Anagrapp
Feel free to contact us if you have any doubt or suggestion.