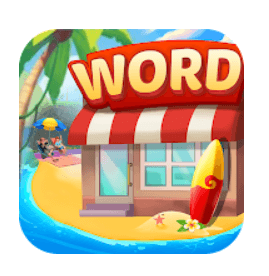 Key points :
We completed this level.
This topic will provide you directly the answers of this level, read them all once to get the combo bonus.
Now let's focus on the level 2680. The cinematic continues sketching out the plot . You will have to pay your parents a visit after a long period of not seeing them. Work has taken all your time and that is why you are in need of a break. Your first mission was to revamp your parents' living room; after all you are an interior designer and decoration is your specialty. The next step is to establish unique looking furniture and replace those old wracked ones. Get creative and place some neat and luxurious looking dining tables, couches, lamps, and much more by purchasing them using the coins you get after completing a puzzle level. The choices are unlimited; you can choose from traditional, country, modern, urban and romantic amenities and furnishings. It is worthy of note, that after each chapter, house fittings will get more expensive, so you might want to play few levels before you start decorating.
Alice's Resort Level 2680 Answers:
PS: if you are looking for another level answers, you will find them in the below topic :
PASTEL
PETALS
PLATES
STAPLE
LAPSE
LEAPS
LEAPT
LEAST
PASTE
PETAL
PLATE
SLATE
SLEPT
SPATE
STALE
STEAL
TALES
TAPES
Bonus Words :
PALEST
PLEATS
SEPTAL
TEPALS
PALES
PATES
PEALS
PEATS
PELTS
PLATS
PLEAS
PLEAT
SALEP
SEPAL
SEPTA
SETAL
SPELT
SPLAT
STELA
TAELS
TEALS
TEPAL
TESLA
ALES
ALTS
APES
APSE
ATES
EAST
EATS
ETAS
LAPS
LASE
LAST
LATE
LATS
LEAP
LEAS
LEST
LETS
PALE
PALS
PASE
PAST
PATE
PATS
PEAL
PEAS
PEAT
PELT
PEST
PETS
PLAT
PLEA
SALE
SALT
SATE
SEAL
SEAT
SEPT
SETA
SLAP
SLAT
SPAE
SPAT
STEP
TAEL
TALE
TAPE
TAPS
TEAL
TEAS
TELA
TELS
ALE
ALP
ALT
APE
APT
ASP
ATE
EAT
LAP
LAT
LEA
LET
PAL
PAS
PAT
PEA
PES
PET
SAL
SAP
SAT
SEA
SEL
SET
SPA
TAE
TAP
TEA
Visit the next article for the next level answers : Alice's Resort Level 2681.
Feel free to leave your feedback or any additional notes you would like us to hear about
Best Regards,
Michael